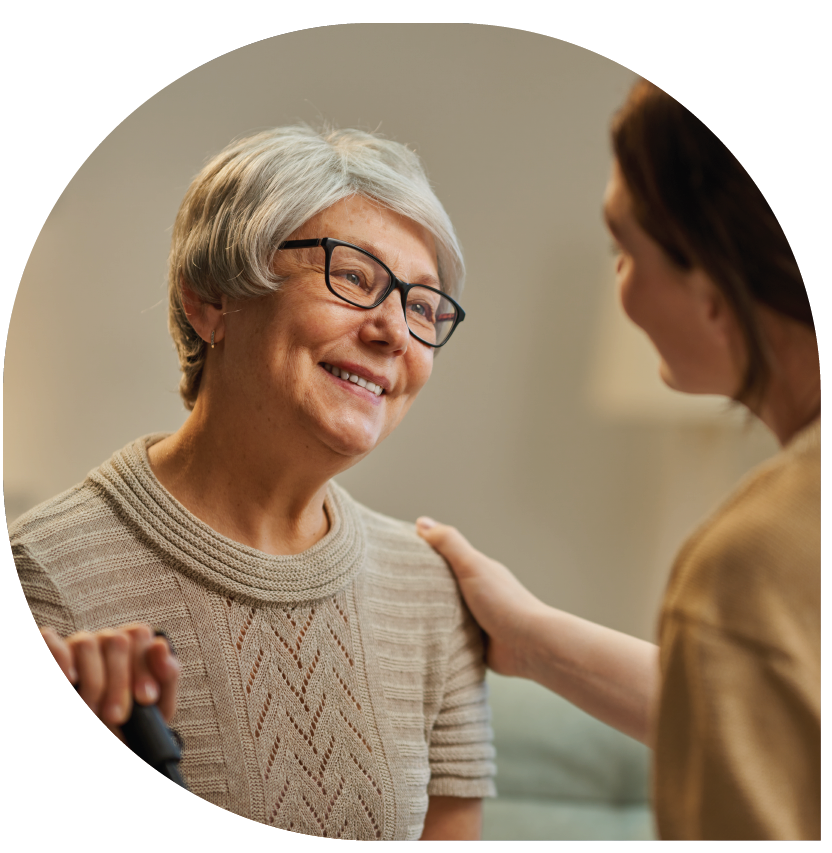 About This Program
Low vision can impact seniors in many ways, possibly jeopardizing their independence. Our Low Vision Program is based on our patient's needs and will help them learn how to live their life with low vision, all from the comfort of home.
Our program can help with independence and health through our many services, including home safety, compensation techniques, and therapy to cope with vision loss.
Services
Our Low Vision Program assists with:
Readjustment to life with low vision
Adapting the home to make it safer for low vision patients
Helping patients locate resources and tools
Exercises to help existing vision
Specialized care based on the source of patient vision loss (i.e. glaucoma)
Occupational Therapy
Not sure if this program is what you need? That's okay! We have a variety of services and programs that can meet each patient's specific needs. For more detailed information on our programs and services, please contact us today.