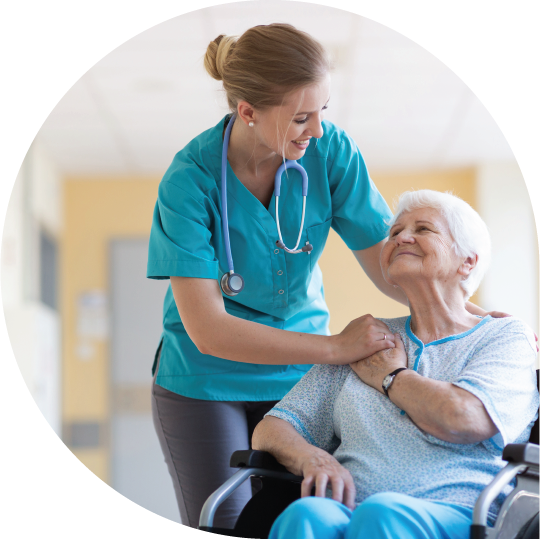 Advance Your Career with Allegiance Healthcare
Allegiance Healthcare presents an exceptional opportunity for individuals seeking to advance their careers. We are dedicated to providing outstanding experiences for both patients and staff members. With positions available throughout the State of Louisiana, we offer a wide range of career prospects in various fields such as Home Health, Hospice, Private Duty Nursing, Therapists, Caretakers, Healthcare Marketing, Management, Administrative roles, and much more.
Our primary objective is to create opportunities that foster the development and growth of careers within a compassionate, considerate, and team-oriented environment, where the needs of patients always come first.
Considerate Benefits Package
We value our employees and offer a comprehensive benefits package designed to support their well-being. Our Medical Plan is not restricted to a specific network, allowing you to choose services from any healthcare provider. While we encourage the utilization of Allegiance Healthcare facilities when appropriate, we strive to minimize out-of-pocket expenses. Additionally, all Full-Time employees enrolled in our medical plan are eligible for our Flat $50,000 Basic Life and AD&D Insurance Plan.
In addition to our medical plan, we provide a range of benefits including Dental and Vision coverage, a 401k plan with a 3% match, Disability insurance, Flexible Spending Accounts (FSAs), and Paid Time Off (PTO). We believe in ensuring that our employees receive the support they need to thrive both personally and professionally.
Work That Matters
We offer a wide range of impactful opportunities across various healthcare disciplines. From direct patient care to administrative roles, you can choose a path that resonates with your interests and strengths. With our comprehensive support and resources, you can grow both professionally and personally while contributing to meaningful work that truly matters.
Join Allegiance Healthcare today and embark on a rewarding journey toward a successful career in a caring and inclusive environment.
Allegiance Healthcare is an Equal Opportunity Employer. We respect and seek to empower each individual and support our workforce's diverse cultures, perspectives, skills, and experiences.
Connect with our Recruiter