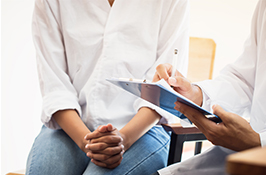 MEDICATION MANAGEMENT
We engage our patients with their caregivers to create an accurate medication list. These visits will also help to identify patient behaviors that put the patients at risk for missing medications, overdosing, underdosing, or showing signs of medication induced adherence.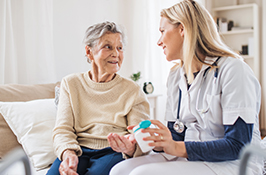 EDUCATION SERVICES
Home health provides a unique opportunity to educate patients and family with the correct safety measures and precautions for the patients needs. Our staff will educate you with medication routines and the best way to ensure comfort and safety for the patient while the staff is not present.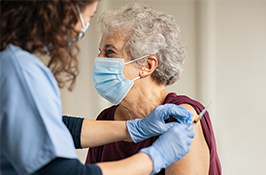 INJECTION SERVICES
Injection administration may be frightening and stressful, but we are here to help. AHH offers excellent medication administration related care from our registered and licensed nurses in the patient's own home.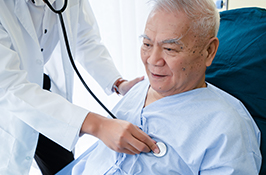 SURGERY AFTERCARE
AHH can provide assistance with personal care including bathing, dressing, medication administration, and incision care to aid patients after surgery.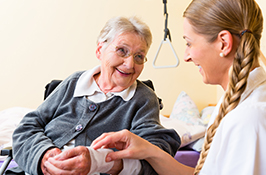 BALANCE AND GAIT
Our nurses will provide physical therapy to improve a patient's balance. Nurses will also use gait training when needed. Gait training is a set of exercises that are specifically implemented by your physical therapist to help you walk, better preventing falls.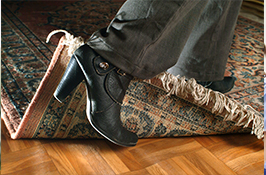 FALL PREVENTION AND SAFETY
Allegiance Home Health creates a safe environment for senior citizens with these simple fall-prevention measures. We assess your home to ensure it corresponds with our safety measures and we keep our patients active to improve balance, coordination, strength, and flexibility.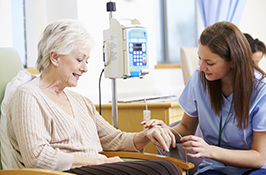 DISEASE MANAGEMENT
AHH helps patients gain better control of their chronic conditions, such as diabetes and heart failure, through 24/7 care. Disease management empowers individuals, as they work with our nurses to manage their disease and prevent complications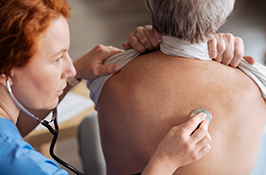 LUNG DISEASE MANAGEMENT
Nursing care planning for patients with lung disease involves a unique treatment regimen to relieve symptoms and prevent complications. AHH nurses will Assess and monitor the patient's breathing and listen for any unusual sounds to develop a functioning treatment regimen.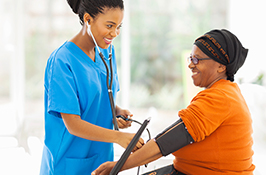 HIGH BLOOD PRESSURE
Our Nurses will help regulate high blood pressure medication as well as take and provide regular monitoring of the patients blood pressure levels.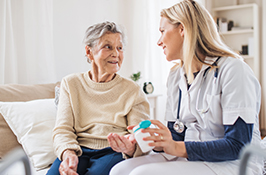 WOUND CARE SERVICES
Caring for wounds is a critical need to prevent infection and ensure that wounds heal properly. We offer a variety of options for wound care, ranging from wound cleaning to changing bandages.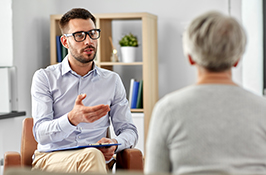 PSYCHIATRIC HEALTH
Mental health is exceedingly important and we are here to ensure that any seniors struggling with mental illness or debilitations receive the care they deserve through psychiatric care.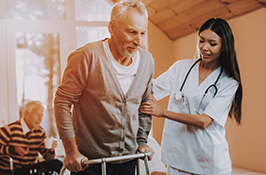 DAILY LIVING ASSISTANCE
Day to day activities can be a struggle for many, whether they be recovering from a surgery or managing a chronic illness. Our nurse staff can help make these activates easier, through physical therapy and training.